Amplify Social Impact Online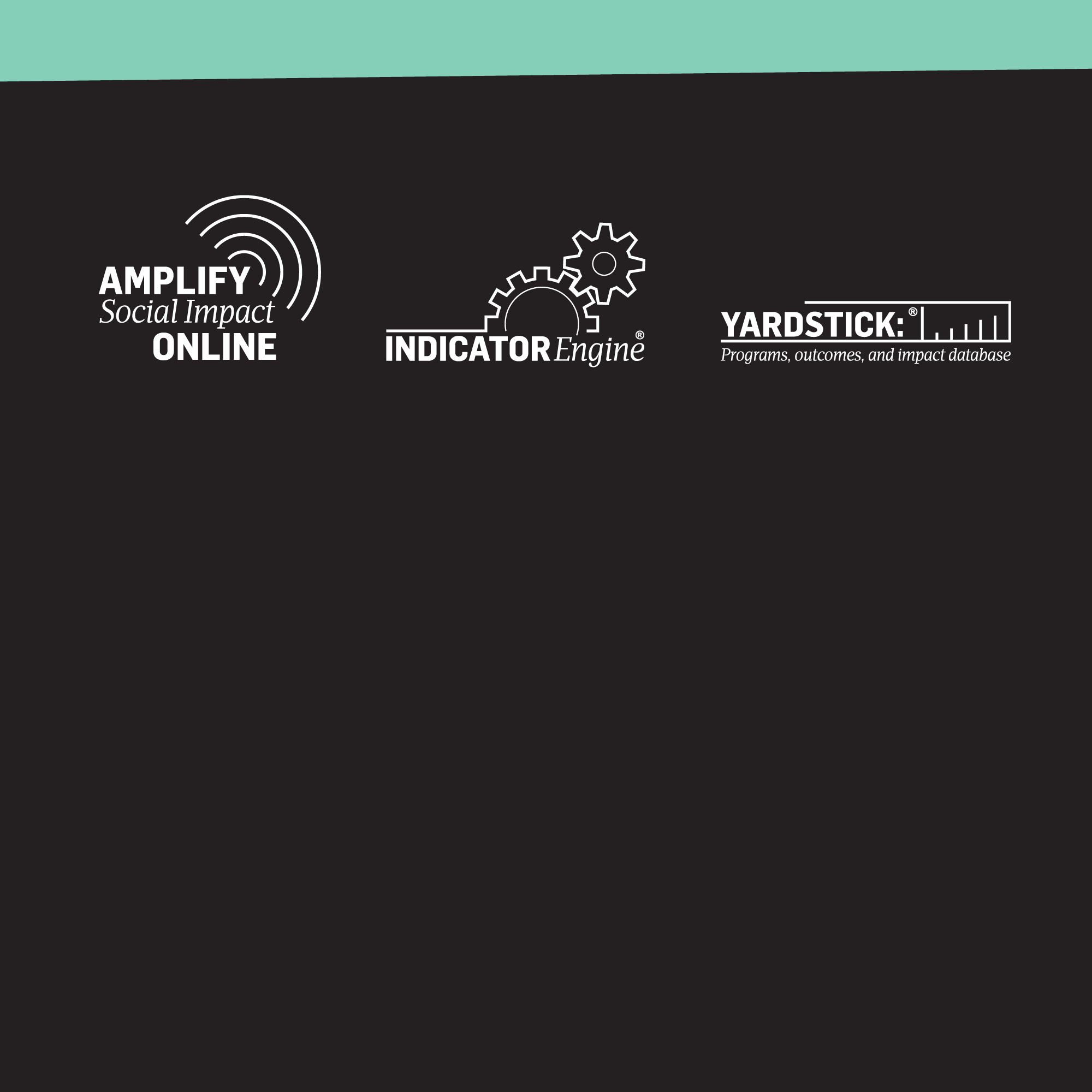 In Australia, we spend $510 billion on social purpose programs and initiatives, yet often, we don't know if they are effective. Increasingly, for-purpose organisations are asked to demonstrate outcomes for their purpose-driven work through evaluation.
Until now, the social sector has not had a consistent and accessible way of doing this, with a quantitative evaluation costing upwards of $90,000, taking at least one year and requiring extensive outcomes measurement expertise.
Designed for, but not limited to, small-medium not-for-profit organisations, Amplify Online is a world-first technological solution which aims to address the inaccessibility of impact evaluation in the for-purpose sector.
A self-service online platform, it is comprised of two quantitative impact evaluation tools: Indicator Engine and Yardstick, which guide organisations to identify what and how to measure and analyse.
100% free to use for small-medium not-for-profits, and low-cost for large not-for-profits, for-profit organisations and enabling entities, Amplify Online makes outcomes measurement accessible to the entire for-purpose sector.
Indicator Engine
Quantitative measurement is a common and reliable way for researchers and evaluators to demonstrate social impact, however figuring out what (outcomes) and how (indicators) to measure is difficult and resource-intensive.
Indicator Engine reduces these barriers. A survey building platform, hosting a bank of validated and reliable social impact indicators, Indicator Engine supports users from start to finish in identifying program outcomes, selecting suitable indicators for measurement and distributing surveys to respondents.

Yardstick
Yardstick (launching in stages throughout 2023) is a cloud-based database that allows organisations to have some of the data they collect via Indicator Engine automatically analysed. Through statistical analysis, Yardstick can infer progress made for clients, for a social issue area and for the social sector, to ultimately identify which strategies lead to impact.

Contact the Amplify Online team