Natural disaster financial recovery support project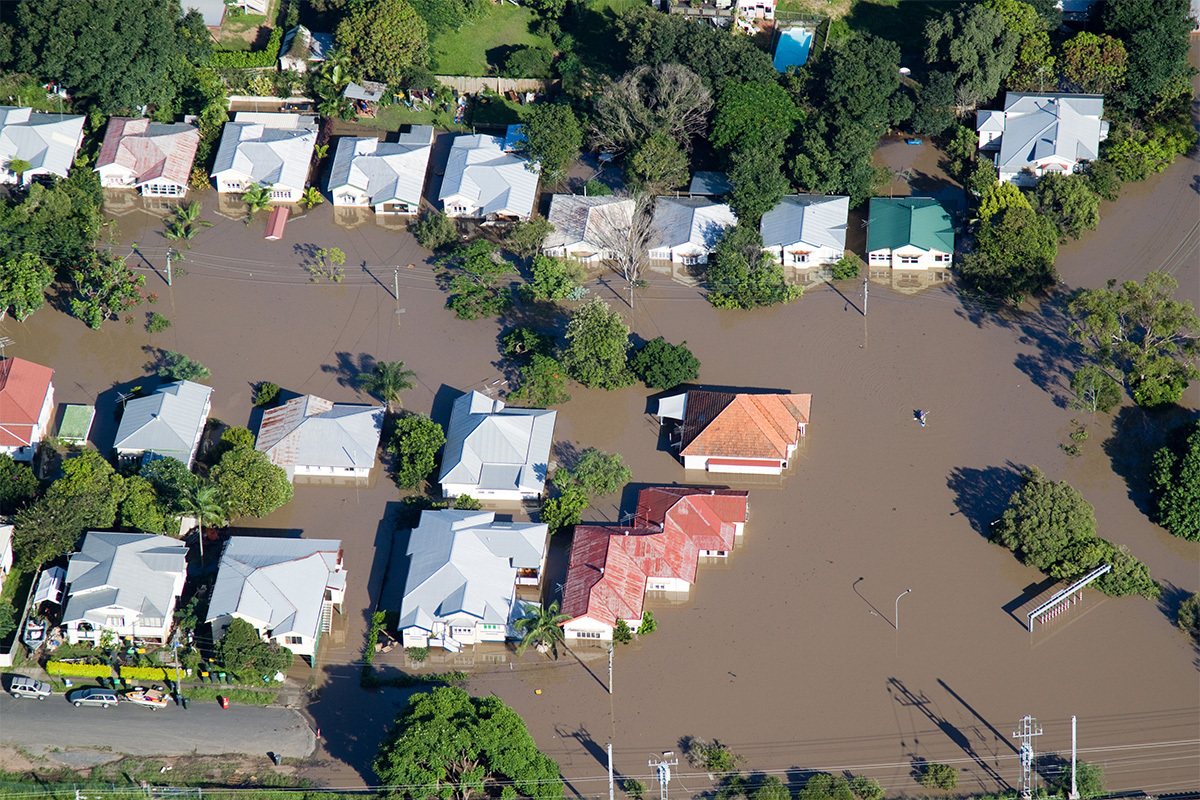 Shaping how to support communities when disaster strikes
With ongoing changes to its weather and climate, Australia is experiencing more heat extremes, increased droughts, longer fire seasons, and more intense cyclones that severely affect communities across the country.
The Financial Counsellors Association of Western Australia (FCAWA) has engaged the Centre for Social Impact at The University of Western Australia to develop a Natural Disaster Financial Recovery Framework and evaluate a suite of supports for financial counsellors.
"Reducing disaster risk is critical to supporting communities and economies to be resilient when a shock occurs," said Dr Mariana Atkins, Researcher at the Centre for Social Impact at The University of Western Australia.
"Financial counselling is an identified key component of support needed to reduce risks and improve resilience of communities experiencing natural hazards. However, when disasters strike there is often a lack of clear and coordinated response to support communities in their financial recovery journey. We are delighted to be undertaking this important work for FCAWA and look forward to engaging with key stakeholders to help make WA communities more resilient."
The Natural Disaster Financial Recovery Support Project
The Financial Counsellors' Association WA (FCAWA) has been awarded a grant to deliver the Natural Disaster Financial Recovery Support Project over a two-year period until 28 February 2025. The aims of the project are to:
Deliver a comprehensive Financial Counselling Natural Disaster Response (FCNDR) Framework, including clear processes and referral pathways, outlining how the financial counselling sector will respond locally, and as a sector, in a coordinated way to natural disasters in WA;
Provide financial counsellors with best practice training ensuring they are prepared to assist clients who experience an extreme natural event;
Develop a community education package for financial counsellors and financial capability workers to deliver within their communities;
Provide resources on current financial support services for financial counsellors and the general public, hosted online on a resource hub;
Determine the impact of the project on various stakeholders through an evaluation.
CSI UWA is using a Developmental Evaluation approach to the design of the FCNDR Framework. Developmental Evaluation provides support for the design of programs (such as the development of the FCNDR Framework) by providing timely feedback that can be used to adapt and improve the program.
"A key component of this project is identifying training and resources needs to support financial counsellors to best assist communities affected by natural disasters," said Dr Atkins.
CSI UWA is conducting an outcomes evaluation which provides information about the observed changes, or 'impacts' produced by the project. For example, the outcomes evaluation will determine the impact of the training and educational components on the knowledge, skills and confidence of the financial counsellors in assisting vulnerable people to prepare for, manage and recover from natural disasters.