Vanguard Laundry Evaluation 2022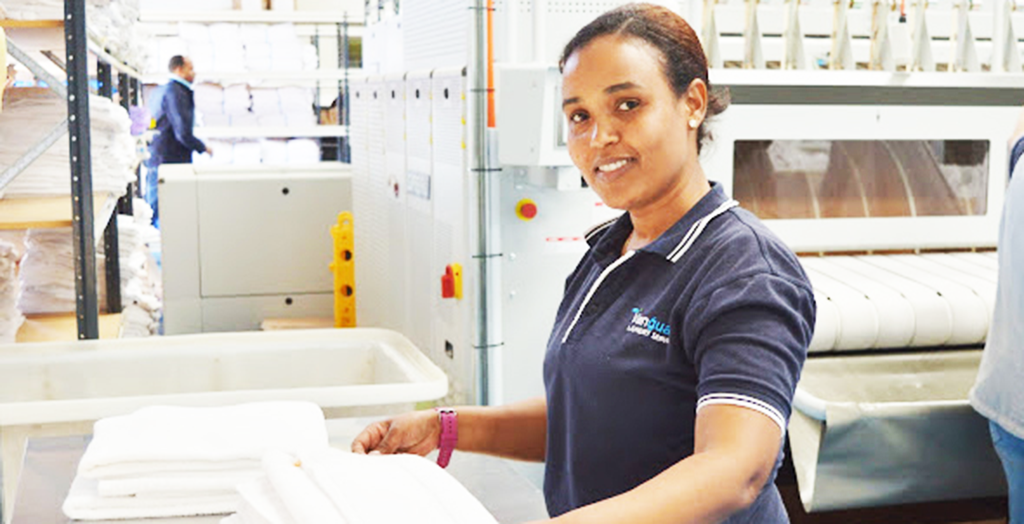 This report provides evidence that employment with social enterprise Vanguard Laundry contributed to improved employment outcomes and self-reported health for people facing social disadvantage and barriers to work.
This research was conducted between 2017 and 2022 by the Centre for Social Impact at the Swinburne University of Technology (CSI Swinburne), in partnership with Vanguard Laundry. The research was supported by AMP Foundation , and the Australian Government Department of Social Services .
The research aimed to understand:
What is the impact of social enterprise employment and career transition support on participants' employment outcomes over time?
What other impacts can a transitional employment-focused social enterprise have on health, wellbeing, social and economic inclusion?
Over six years of research, 84 individual transition staff participated in interviews and surveys about their experience working at Vanguard, and their employment, income, health and wellbeing outcomes. A total of 51 staff had one or more years of data, and post-year one employment status.
This research found:
Of 134 transition staff employed with Vanguard to December 2022:

Approximately 41% (55) had gained other work for some time.
Approximately 29% (39) were still in other work at last contact.
Approximately 28% (37) remained employed with Vanguard.
In total, more than half (57%) were employed at last contact.

A well-suited job and a supportive employer were important enabling factors in sustained work, alongside support from Vanguard.
Most participants (71%) rated their health as better than a year ago since joining Vanguard, and health scores were stable at Vanguard.
Job satisfaction at Vanguard was high overall, with staff reporting:

The chance to (re)build social connections and confidence,
Supportive colleagues and flexible working conditions, and
Assistance with future career goals.

A higher proportion of people had stable housing while at Vanguard.
Limited earnings through casual employment with Vanguard contributed to limited financial mobility for transition staff.
Desire for increased work hours and more opportunity for permanent jobs within Vanguard were common among participants.
Overall, it remains unclear whether operations are financially self-sustaining, indicating the model may require some ongoing funding.