Amplify Insights: Education Inequity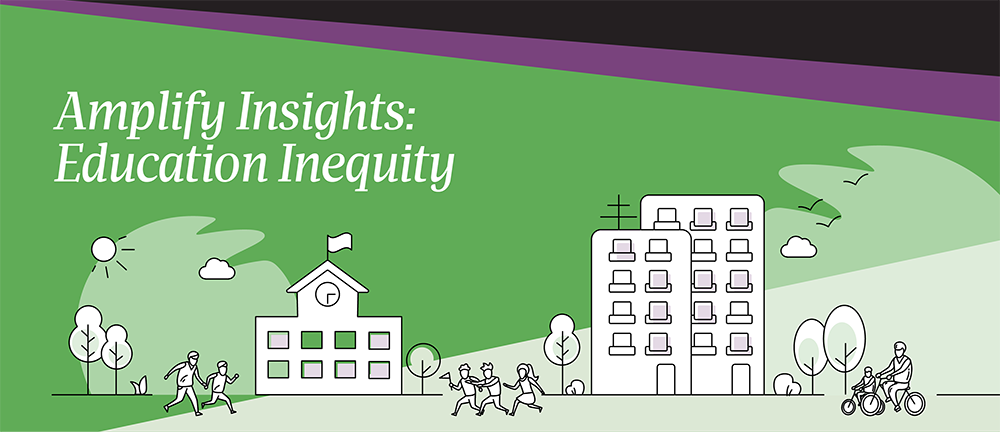 Australia's current education system is inequitable and not all students enjoy the same access and benefits that come from schooling.

The past two years have brought into sharp focus the inequities in our education system and while the long-term impact of the pandemic is still being understood, there is no doubt that students from disadvantaged backgrounds are worse off than before, including young people with a disability, those from Aboriginal and/or Torres Strait Islander backgrounds, low socio-economic or low socio-educational backgrounds, young people from regional and remote communities and those from refugee or asylum seeker backgrounds.
Addressing education inequity involves system-wide change, and solutions need to be approached through a systems thinking lens, as a coordinated effort between groups rather than it being the responsibility of a single stakeholder group.
The Centre for Social Impact's Amplify Insights: Education Inequity reports utilise an evidence-based systems approach to propose changes in practice and policymaking which address education inequity in the early, middle and senior years of school.
Part One (November 2021) of the research identified 11 drivers of inequity inside and outside education settings and Part Two (February 2022) prioritises key levers of change.
Three activation points, 16 levers, and 22 recommendations for reducing educational inequity are presented, and include actions that can be taken up by multiple groups of stakeholders, including the government, philanthropic organisations, community stakeholders and school leaders - to help us all create an inclusive and equitable education system.
Together, the reports highlight where more needs to be done to create equitable opportunities and positive learning experiences for each child to thrive within and beyond education settings.
About the Amplify Insights reports
Amplify Insights are a series of in-depth reports into specific social issue areas, seeking to inform, engage, and create social impact by revealing key levers of change.
Insights reports are currently available on housing affordability and homelessness, financial wellbeing and education inequity.