Winston Chong: Investing for the future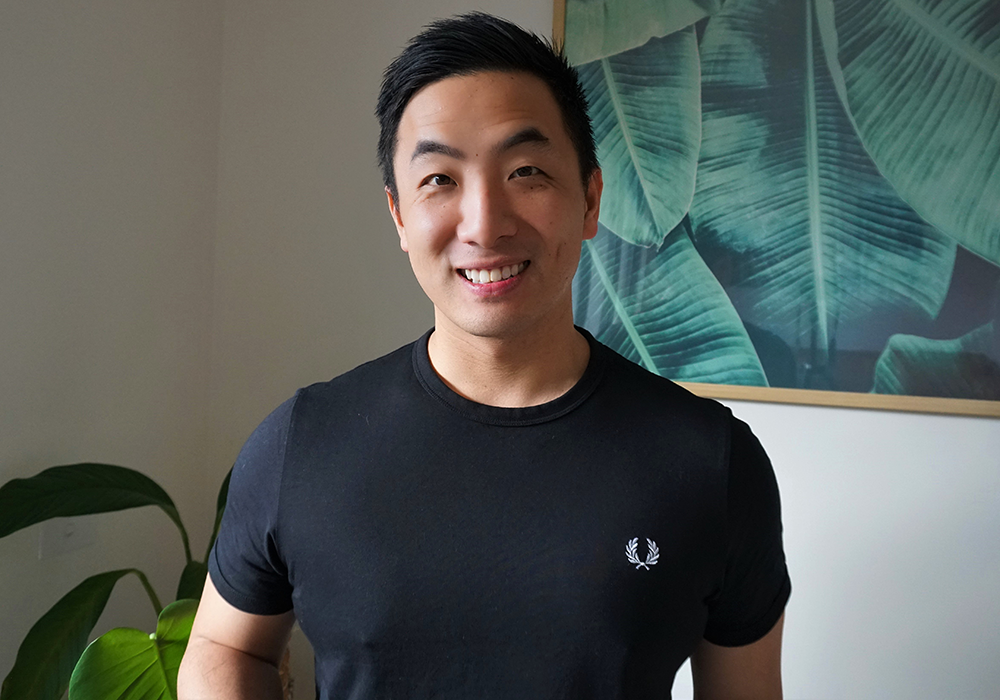 If there's one sector that's been reckoning with the global shift towards the importance of driving social impact, it's the financial sector. Global socio-economic movements, sector-wide shifts and changing sentiment in the wider community has led many investment managers to re-think how they approach maximising returns, including Centre for Social Impact student, Winston Chong.
"It's a very interesting time in the industry at the moment. We have a fiduciary duty as stewards of our clients' money...but the overlay that's being put on top of that by an increasing number of clients, is to be a responsible investor," says Winston.
Combining values and skill set
As a law and commerce grad, and Chartered Financial Analyst, Winston was sure that he wouldn't go back to studying after so many years in the lecture hall. But following a redundancy and an opportunity to explore impact investing, Winston felt inspired and excited to learn more about doing business differently.
"I honestly just had no idea about impact investing and to be honest, I hadn't thought too much about social impact. I thought, 'Look, it's kind of cool. It aligns my personal values with my professional experience.' And I think there are times in your career where you want to stretch yourself."
Approaching his studies at CSI Swinburne with the desire to better understand the intersection between purpose and profit, Winston felt he had found a fantastic avenue to match his personal values with his professional skill set.
The son of immigrant parents, Winston also believes his desire and drive to do good and support those that need a hand up is in line with his upbringing and Christian faith. Now that he's studying social impact it's equipping him with the skills to apply these qualities to the real world.
"I think the course has helped me to make sense of the world, and the forces and undertones that are driving the current context that we're seeing. I've been particularly taken by its practical and contemporary approach."
Beyond the extrinsic knowledge that he is gaining through the course, Winston is also looking inwards to what it means to be a leader. He says it's rare that leaders are given the chance to stop and reflect on what good leadership looks like.
"The subject I'm doing now on leadership has actually made me think very deeply about what it means to be a leader. What kind of leader am I? What the heck is leadership actually?" he says.
Similarly, the course is giving him fresh insight through his fellow peers who hold different personal and professional experiences. Many in the corporate environment come from similar working backgrounds, so Winston was excited to meet those working in government and the not-for-profit space, and to learn how each industry could work together.
Winston counts this as an enriching highlight of his experience so far.
Investing with heart
Prior to commencing studies, Winston had noticed a growing dialogue about social impact amongst the C-suite of corporates his team were investing in - another key driver for pursuing studies.
Studying for a Master of Social Impact has since enabled him to gain the knowledge and perspective that he can take back to his employer, his team and his clients; through discovering how and, more importantly, why the investment landscape is shifting.
"The course has helped me to understand some of the really strong, structural changes that are happening in our society and what's actually driving that change. And that's helped me to engage others, to say, 'This is not just a fad. These are the things that are happening in society that are driving this change.'"
Investors are trained to think about financial and physical capital, but by further developing his skills to think about social and environmental capital, Winston and his team have been able to think more holistically about their work with a social lens. In turn, this also allows them to better plan for and predict risks and changes in the market, from consumer and employer expectations, to operational shifts.
In one case, Winston and his team were able to influence an industrial company in their portfolio to put a higher priority on staff safety - through management remuneration and company practices - following some workplace accidents.
His team's approach was first and foremost that all employers have a duty to ensure the safety of their employees and that they cannot thrive in an environment they do not feel safe in, with an additional impact on long-term financial returns and social outcomes.
Winston believes that this focus on human and social capital, in this particular example, will result in improved outcomes for the company's employees - demonstrating just one of the financial sector's abilities to influence positive change. His hope is that the financial sector looks at these examples and focuses on the benefits of long-term strategy and thinking, and ultimately the positive outcomes it can create for people and planet.
"My hope for the sector is that by focusing holistically on long-term returns and sustainability, investors and corporates realise that a better balance between profitability and social good is ultimately a more sustainable way of doing business."