James McHugh: The value chain opportunity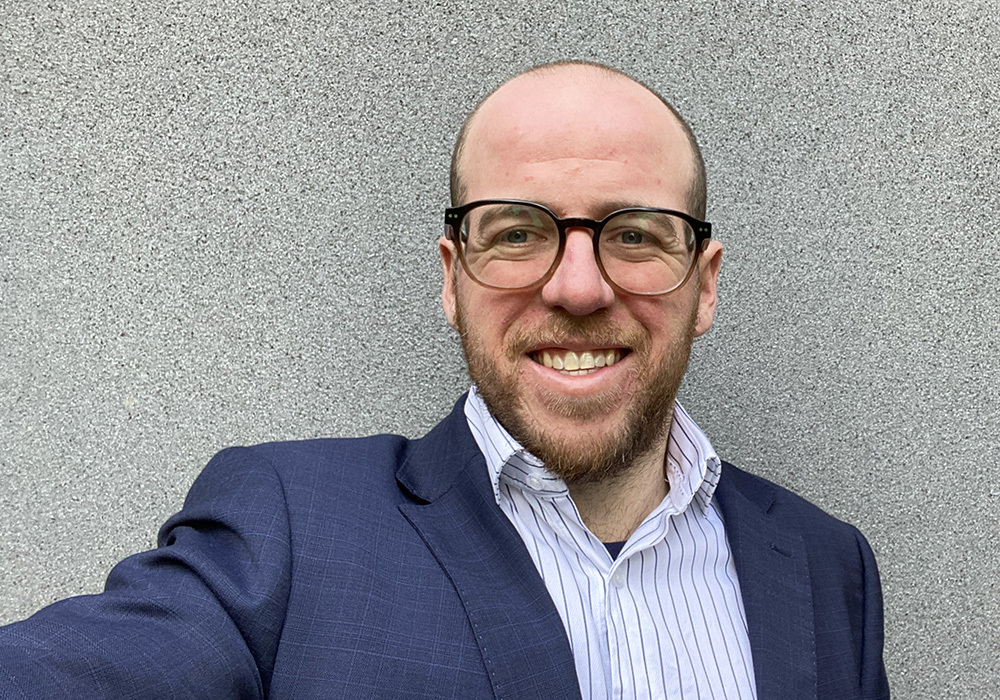 How do you build a case for sustainable social procurement? It's a question that has been the focus for James McHugh since making the change from the not-for-profit sector to the boardroom, over three years ago.

Now, as Head of Corporate Social Sustainability with Apricot Consulting and only months away from finishing his MBA (Social Impact) at CSI Swinburne, he discusses the importance of creating social value for the corporate sector and the greater good it brings.
CSI: Tell us about your path to management consulting?
James: Previously, I worked in community services as a social worker. To have this background, and then move to the commercial side and see the intersection of the two has been fantastic.
There are some challenges in helping them meet in the middle, but for me, that's the opportunity: to help those two different organisations with different and unique priorities, come to an understanding of each other. To bring that story together has been a great foundation.
CSI: Your role has a focus on social procurement. What do you think are the advantages of a robust social procurement strategy?
James: Firstly, there's seeing it and then there's being able to see how your organisation can engage with it. We help organisations develop their understanding of social procurement in-line with best practice and government policies.
Basically, how are they going to make this a commercially viable option, but also a sustainable, scalable opportunity as well – which will create a competitive advantage.
Social procurement has the additional benefit in these tougher economic times of helping organisations attract graduate talent who are in the fortunate position to be selective about who they work for - and they are choosing organisations who are living out their values.
It helps them tell that story of social impact, to build change around diversity, equity and inclusion, and stronger connections with the community.
CSI: What trends are you seeing in social procurement?
James: We are seeing considerable investment in sustainable social procurement in the construction and infrastructure sector at the moment. There's a lot of government money going into this space.
Certainly, with the government here in Victoria, we are seeing big-build projects as an opportunity to create social value, to provide jobs for people living with a disability and to close the gender gap.
They've got targets from 3-10% of their project spend on creating social value - that's a lot of money that can be put toward social good. The social enterprise space is collaborative - the pie is big enough to involve a few different approaches to help deliver better outcomes.
The labour shortages being experienced across industry is presenting challenges to attract and retain frontline talent. This means we have to think differently about our labour force, including how we can work with other vendors such as social benefit suppliers to shore up these shortages.
CSI: How have you developed your skillset through your MBA (Social Impact) studies?
James: The course has been hugely relevant in being able to take that social value knowledge and bring it to my corporate clients. It's also been an opportunity to meet people with a finance background who want to do more work in impact investing.
The collaboration across industries and sectors when it comes to creating social and community values has been great. We have almost a microcosm of that in the course plus the opportunity to catch up and share ideas.
I've also built my knowledge around the social enterprise sector. We've had people who are leaders of social enterprises, talk about the value that they create and how they engage with the business community. The lecturers are very knowledgeable when it comes to how the social enterprise sector engages with the business community.
CSI: What are your course highlights?
James: To put some time aside to do some deep, serious listening has been such a privilege. One highlight was to hear the story of A/Professor Emma Lee from CSI Swinburne.
To listen to the challenges for First Nations people, it gives you a different perspective around the obstacles people face. How do we provide lasting and meaningful work?
CSI: Where do you see the opportunities for ESG?
James: There is a big conversation around ESG at the moment and it's not going away anytime soon. The scrutiny and regulatory pressure on organisations increase by the day. But I see huge benefits in not just talking about risk mitigation, but as an opportunity to develop a competitive advantage.
When it comes to social value, looking at your supply chain and developing an ethical procurement strategy is great for business and great for society.
If you'd like to find out more about studying with the Centre for Social Impact, visit our Study Options page.