Changemaker spotlight: Levi Fernandez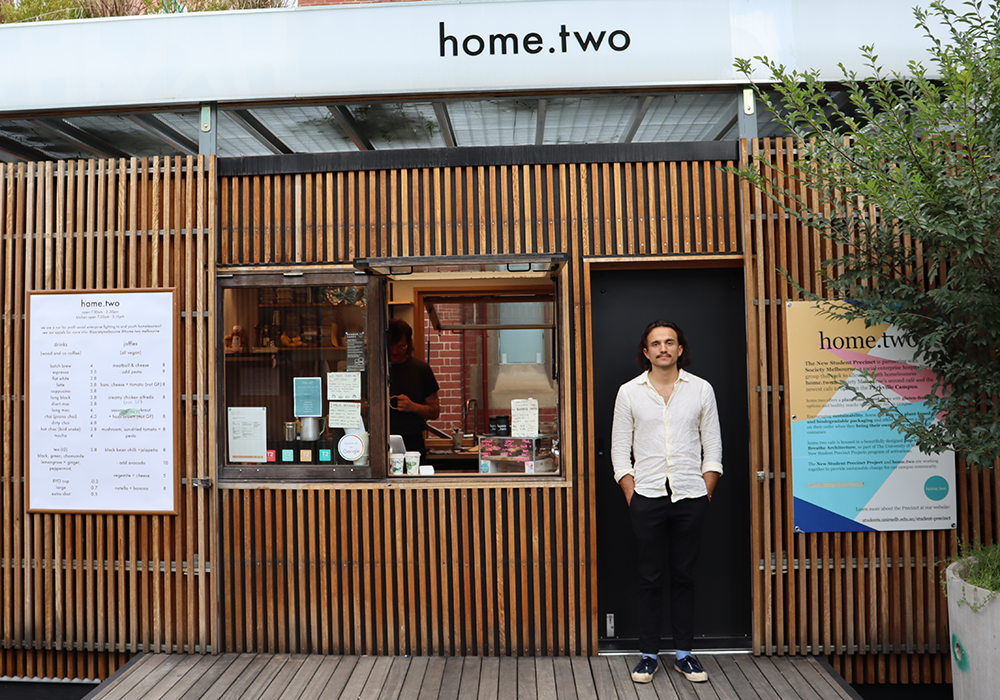 Considering he co-founded a social enterprise with a strong link to coffee, it's surprising to discover that Levi Fernandez doesn't drink it.
"I'm a terrible advocate for it," Levi says.
"But I've been told by a lot of customers that our coffee is really great. We know that for us to be competitive in Melbourne we need to offer amazing service, incredible coffee and really delicious food."
But Levi's ambitions for his social enterprise, For Change Co. - which he co-founded with Tenille Gilbert (who does love great coffee) - were much greater than purely an interest in hospitality.
Partnering with a number of local homelessness support services in 2015, For Change Co. (previously called Society Melbourne) was established to tackle youth homelessness through providing a program that offers young people the chance to transition to work or education.
For Change Co. also provides a rental subsidy scheme which is funded by the profits from their various social enterprises; home.one cafe in Brunswick, home.two cafe at the University of Melbourne, food truck Crêpes for Change, Melbourne Community Goods social enterprise hampers and their coffee carts, which serve as the first base of their hospitality training program.
Levi says he's always had "a real interest in why there was a lack of equity in Australia and around the world."

"Every young person should be given a really loving environment to thrive in when things aren't going that well," he adds.

"They should be given every opportunity to succeed in education and employment and to access safe and secure housing. And they should know that they are a part of the community that has their back no matter what, as all of that lends itself to this really powerful sense of confidence that we've seen grow in our young people as they go through our program."
When Levi signed up to the Graduate Certificate of Social Impact at CSI Swinburne in early 2020, he hadn't even known such a course of study was possible.

He's since been thrilled to learn more about the academic background of social impact, particularly the philanthropy component which he sees as having exciting applications for expanding For Change Co. in the future.
"We're at this incredible stage where we have an impact model, it's scalable and really effective.
"In 10 years time I would love us to have opened our 25th social enterprise, have gone national and supported thousands of young people to exit the homelessness cycle. And what's cool is that for the first time it actually feels achievable."