Annaliese Allen: Bridging profit and purpose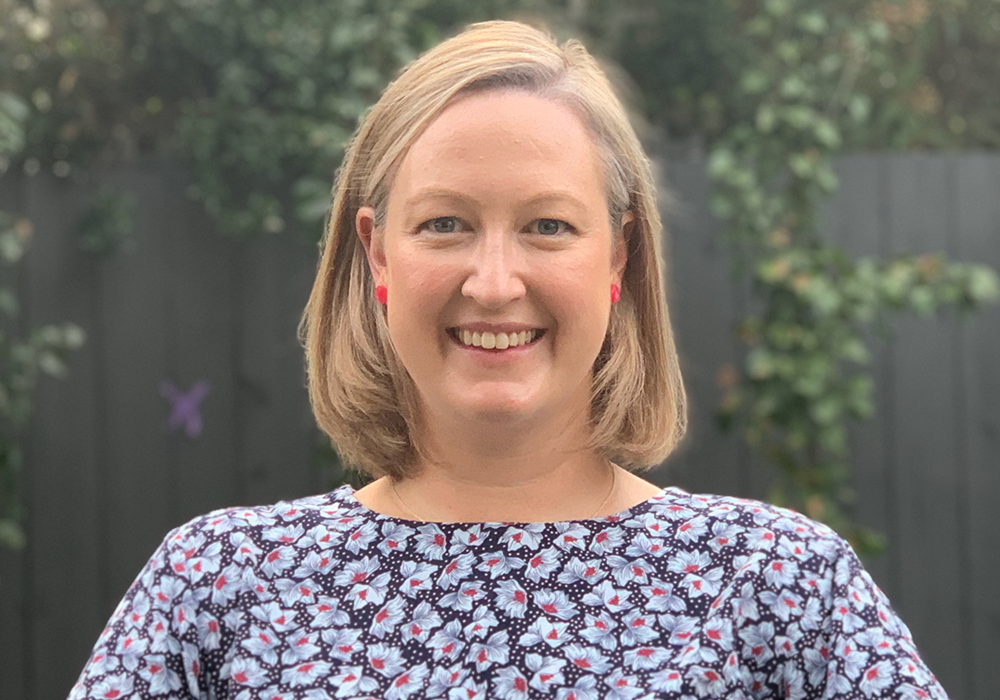 As the corporate world increasingly highlights and champions social impact, a new breed of impact-driven professionals are emerging to bridge the divide between business and purpose.
Impact driven work, once reserved for charities and NGOs, is now being embraced by corporations; from major firms to start-up brands. This historical divide has created two, very different languages: purpose and profit.
How can the two speak to each other? And, how can they work together?
Annaliese Allen, a Master of Social Impact student and a new employee with the Centre for Social Impact Swinburne is combining her deep, corporate experience with her personal purpose to become one of these next generation 'bilingual' professionals.
A world of experience
For Annaliese, purpose hasn't always been at the fore.
Growing up in a hard-working family where achievement was expected, dream jobs or creating change weren't considered around the dinner table:
"Passion was never discussed, impact was never discussed. It was sit down, work hard, commerce is a good, solid degree. It'll get you places. You'll always have a job, accounting is a really good, solid profession."
After completing a Bachelor of Commerce, Annaliese dove head first into the professional services world, working for a major accounting firm. This role led her abroad where she spent much of her twenties working in the US - from Chicago, to San Jose and New York City - travelling and meeting new people.
"Whilst tax is not the most interesting thing in the world, I was completely absorbed and engaged in what I was doing because I got to travel a lot and go to different places and meet different people, and see how the world worked on my own," she says.
A change in direction
When Annaliese eventually moved back to Melbourne, she switched direction and moved into human resources for a "complete change" but hungry to learn more, Annaliese then became a chartered accountant a decade after completing her undergraduate commerce degree.
She has since spent the past ten years working as a chartered accountant in professional services firms.
After having two children, Annaliese worked from home (before the global shift to flexible working arrangements) which ended up leading her to another career change.
"I guess I had another phase of my career where I thought, 'Well, as an accountant, I've learned all these skills of how to run a business... I'm going to run my own business from home,'" she says.
This pivot led Annaliese into the textile industry, running a sun protection clothing company.
With this variety and wealth of experience - from accounting, to HR, to entrepreneurship - Annaliese deeply understands the world of corporate professional services and business, so when her children began to question what she did at work and why she worked so late, she wanted to have a better answer. This aspiration for a higher purpose led her to further studies in social impact.
"I enrolled in this social impact course, essentially, because I wanted to go to bed at night knowing that I had made a positive contribution to the world. Up until this point, I never felt like I could say that," Annaliese says.
Annaliese will complete her studies in late 2022 but she has already found herself taking another career pivot - becoming one of CSI's most recent employees with a focus on the social enterprise sector.
"I am managing a number of industry-engaged projects with social enterprises which have a particular focus on the development of evidence-based technology solutions that support social impact generation and financial sustainability for the sector. My time is currently focused on the development of a world-first social enterprise evaluation and data platform.
"The platform is being developed at CSI Swinburne in collaboration with the Melbourne Social Equity Institute, and with support from the Victorian Government. Once developed, the platform will generate real-time insights about the contributions of social enterprises in Victoria."
A bridge between two worlds
Within the professional services industry, Annaliese is seeing a swell of socially-driven co-workers who have trouble getting ideas off the ground. She believes this is because the commercial - or business minded side of the idea - is sometimes missing.

"I'm hoping I can be a bridge between the two worlds," Annaliese says.
As a new generation of leaders and teams emerge, changemakers, like Annaliese who deeply understands the corporate world, will be the crucial link between the old world of 'profit first' and the new world of 'purpose driven'. This link will help corporations to better champion social impact, on a deeper, larger scale.
"I can look the part, talk the part, and speak the language, and I think that's half of it. Then to be able to translate the social aspect of it into the corporate language, I think that might be my superpower. I haven't applied that yet, but that's my guess and my hope.
"I'm not afraid to take a risk and find my next thing to focus on, and I hope I have found it," says Annaliese.