Behind-the-scenes: What happens at a 3-day retreat for social-purpose leaders?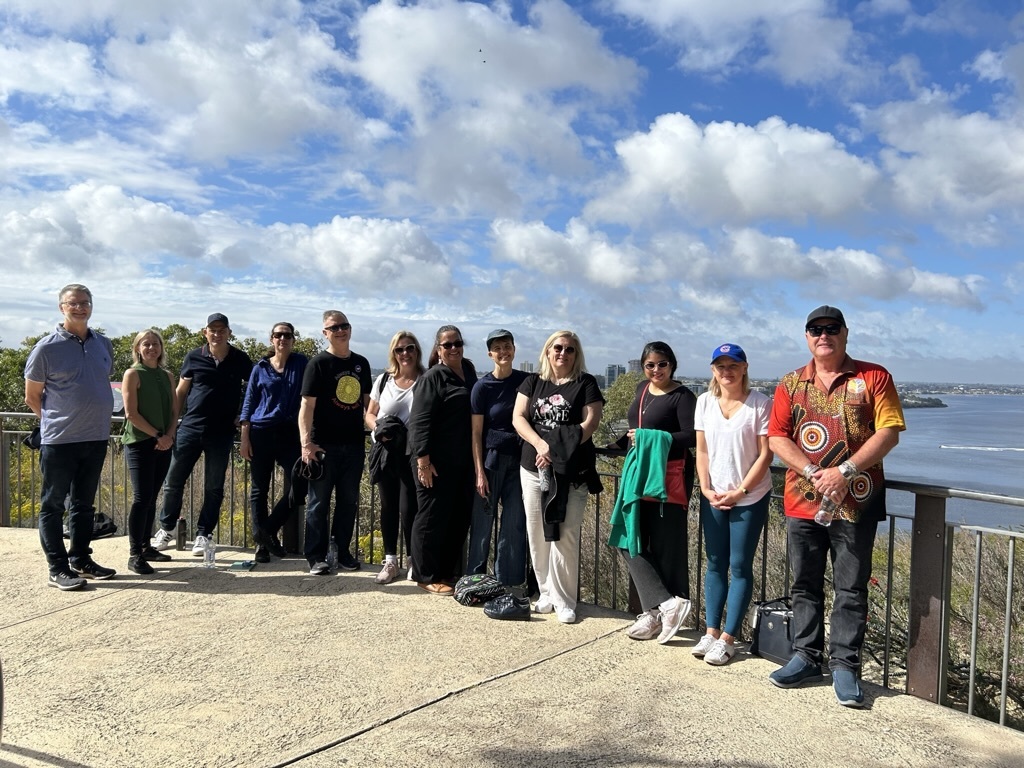 Understanding the important links between the inner work of leadership and the outer work of meeting the challenges leaders face is vital to being effective when leading for social impact.
Recently there were tears, laughter and even some singing, after 24 social-purpose CEOs touched down in Perth for their first retreat during the 10-month Social Impact Leadership Australia program.
Coming together on beautiful Wadjuk Noongar country, the group were welcomed by Nigel Wilkes who invited them to listen deeply with "strong ears" and warm hearts, reminding us that First Nations peoples across Australia "strengthen people with our culture" and have "hard and hurtful" stories that need to be listened to with compassion.
He set the tone for clarity, respect and good outcomes over the next three days - and it was a beautiful way to begin on a day when the Yes referendum date was announced by the Prime Minister.
Cohort 3 from South and Western Australia spent three days immersed in the concept of self-leadership. Each gained new insights into their own growth edges, and came away with knowledge and tools to expand their bandwidth to lead complex challenges with authenticity. We couldn't be prouder to see them meet this milestone on their journey to becoming highly effective, transformational, and adaptive leaders in a complex world.
Program Lead, Professor Kristy Muir said "We reinforced the purpose of SILA around leadership of the self, organisation and system, and recognised and celebrated diversity among the group".
"This year we have CEOs who have been in a CEO role from between 2 to 30+ years, from a range of geographic locations, and significantly different life experiences who are passionate about and driving outcomes across a broad range of social issues".
What is the Social Impact Leadership Program?
Delivered by the Centre for Social Impact and designed specifically for CEOs of Australian for-purpose organisations, the fully funded professional development program is valued at over $80,000 per delegate and gives leaders exclusive access to executive coaching, group learning retreats, and a tailored three-month sabbatical.

Now in its third year the ground-breaking 10-month course is being delivered to leaders in South Australia and Western Australia, following overwhelming success across NSW, the ACT, Victoria and Tasmania, where the course has been completed by almost 50 social purpose CEOs over two years.

Jointly funded by four of Australia's major foundations – the Myer Foundation, the Sidney Myer Fund, the Vincent Fairfax Family Foundation, and the Paul Ramsay Foundation – the $9.8 million SILA program aims to strengthen the for-purpose sector by enhancing the wellbeing and effectiveness of CEOs, advancing organisational capability, and building a network of systems leaders.
How do I apply for SILA?
The SILA Program will be offered to for-purpose CEOs in Queensland and the Northern Territory in 2024. Read more about how to apply , and sign up to our mailing list to be among the first to hear when applications open.