Rose Whitau: Empowering change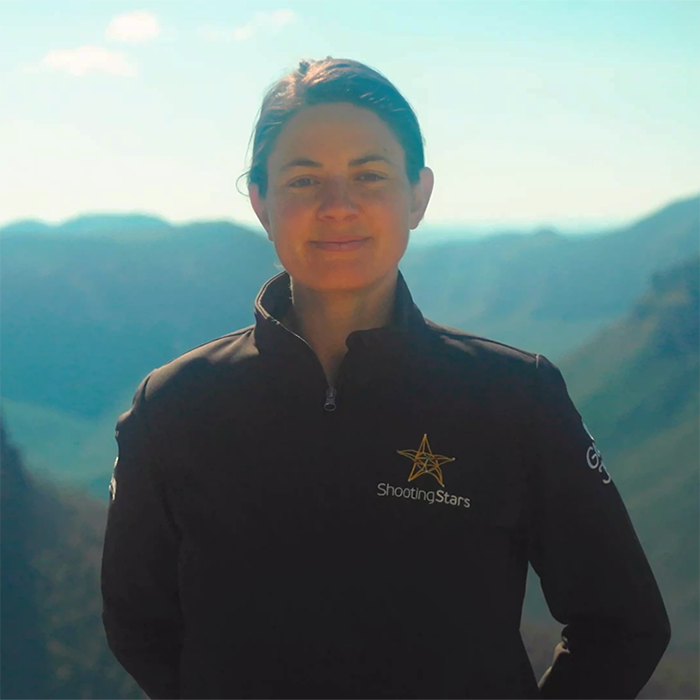 Dr Rose Whitau is an Indigenous woman with a passion for empowering Indigenous communities through the application of Indigenous methods in research. She completed the Centre for Social Impact UWA's Outcomes Measurement Workshop in 2021.

Working as the research manager at Shooting Stars , an education and empowerment program, Rose is focused on using evidence to inform systems change and to empower Aboriginal girls and women in Western and South Australia.
"Our research aims to find out what the barriers and facilitators to engagement across all spheres of our participants' lives, such as school and sport. We use yarning circles, an Aboriginal methodology, as a framework for collecting feedback from our participants, our communities, and other stakeholders," explains Rose.
"When you work in the Indigenous space, you never do anything for the sake of itself, there's always a deeper reason, a deeper level of development and relationship building. We are all about relationships, cultural identity, strength and connection."
With a background in social sciences, specifically in archaeology, Rose was eager to develop her understanding of applied social impact measurement, and evaluation approaches and methods.
She enrolled in the CSI UWA's Outcomes Measurement Workshop in mid-2021.
"While we are grounded in Indigenous ways of knowing, being, and doing, it is also important for us to explore non-Indigenous approaches and perspectives," says Rose.
"The course was awesome. I was able to see where we're at as an organisation, and if we're on the right track using the right skills and approaches to measure and evaluate our programs."
"It showed me some of the gaps that we need to address, and helped me feel really confident about what we're doing."
Rose found the workshop particularly valuable for reviewing Shooting Stars' logic model, and for identifying ways to strengthen their data collection.
"We already have a logic model that gets refreshed with the yarning process every couple of years. It was good to look at that again. Our model is a simple circular diagram that includes three segments for activities, outcomes and evaluation," says Rose.
"We only capture qualitative data through our yarning circles, which is a long term and group-based approach. The course made me realise that we are lacking qualitative participation and community data for short term engagement in our programs, and at an individual level."