Ben Sensicle, Scholarship Winner: Lifelong Learning for Maximum Impact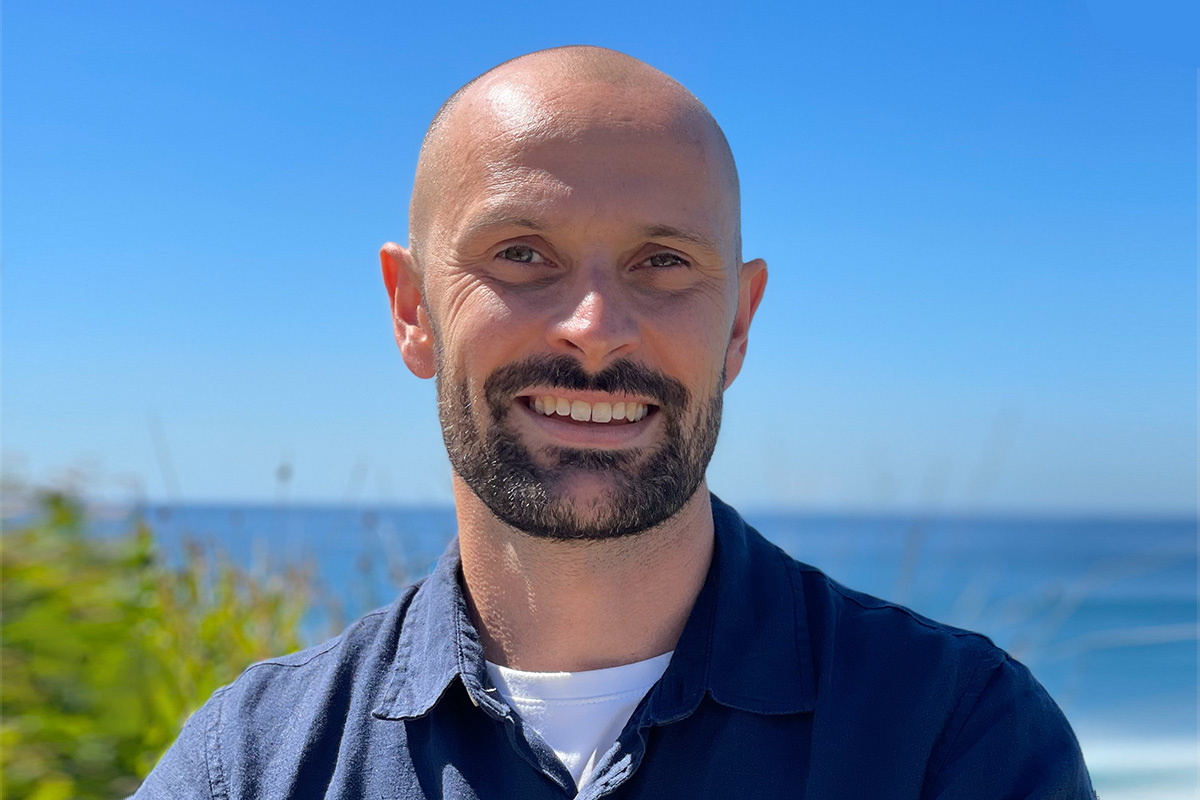 Starting out as a Civil Engineer, Ben knew something was missing from the career that he wanted to build for himself. Dipping his toes into various volunteering roles while working his normal 9-5, Ben eventually landed himself a casual job as a food-rescue delivery driver for OzHarvest to support his transition away from engineering and into a life with more purpose.
"I took the delivery driver role because I was really craving more direct human contact in my day-to-day life and it allowed me to work somewhere with purpose, while having some space to work out where I wanted to go next."
Little did he know at the time, Ben would spend the next 6 years at OzHarvest - Australia's leading food rescue organisation, aiming to halve food waste by 2030 through advocacy, education, and food rescue.
His logical and proactive approach to work meant he was quickly noticed by the logistics team as someone who would be able to improve operations in various ways, moving up the ranks into state and then national business development roles.
"OzHarvest as a not for profit had (and still has to an extent) the classic small company feel – where you have to stretch every dollar, and many "all hands-on deck" moments. I immediately loved going to work."
He also knows his time as a food-rescue delivery driver was pivotal, helping him build a strong foundation and connecting him more deeply to the cause.
"Being an engineer previously, I can be very numbers focused. As much as we learn about using data for outcomes – knowing and feeling the "x-factor" in the human interaction of service delivery gives you a much more well-rounded place to launch from."
UNLOCKING THE GROWTH MINDSET
Enrolling in the Grad Cert in Social Impact in 2022 after a recommendation from a colleague, Ben's scholarship will allow him to go on to complete the MBAx (Social Impact). With a few short courses under his belt, it's the first time he's completed formal postgraduate study and says it's re-stimulated and deepened a love of learning and growth mindset in him.
"That flows on in all aspects of my work and life, where I view challenges and opportunities differently now."
Already he's seen huge benefits to his work and is looking forward to being able to take this even further.
As the primary operational lead for OzHarvest on the Sector Action Plan initiative, Ben was tasked with driving the collaboration between four of Australia's largest food rescue and relief organisations to develop a plan on how they would contribute to the Government's goal of halving food waste by 2030.
At the same time, he was taking the Grad Cert course 'Collaboration for Social Impact' and able to directly apply course content to this work in real-time.
"The course was very practical in my day-to-day, helping me to realise the scale of collaboration and what levers I needed to push and pull."
"I had great feedback from my class. They were able to see that direct connection from the course work to real-world application and come on the journey with me."
More broadly, Ben's started to think about what his role is as part of the bigger system, asking even bigger questions like:
Who do you need to influence?
What tools can you provide?
What do you need to change in yourself?
"I've learnt so much about the nuances of how government, business and not for profit need to blend and interact to achieve the change I'd like to see in the world."
"Now I really believe in concepts like shared value – and I've learnt about different ways to leverage the power of business for social impact."
The course has also opened new doors, providing a concentrated, tailored view of the different paths Ben could take in the social impact space, like corporate social responsibility, social entrepreneurship or other opportunities in the NFP sector.
"I'm simultaneously upskilling, while helping work out who I am and where I want my contributions to lie.
"It's growing my confidence in the ability to walk into various different roles, and have a toolkit, knowledge and some experience in the various different elements of social impact and sustainability that will be needed."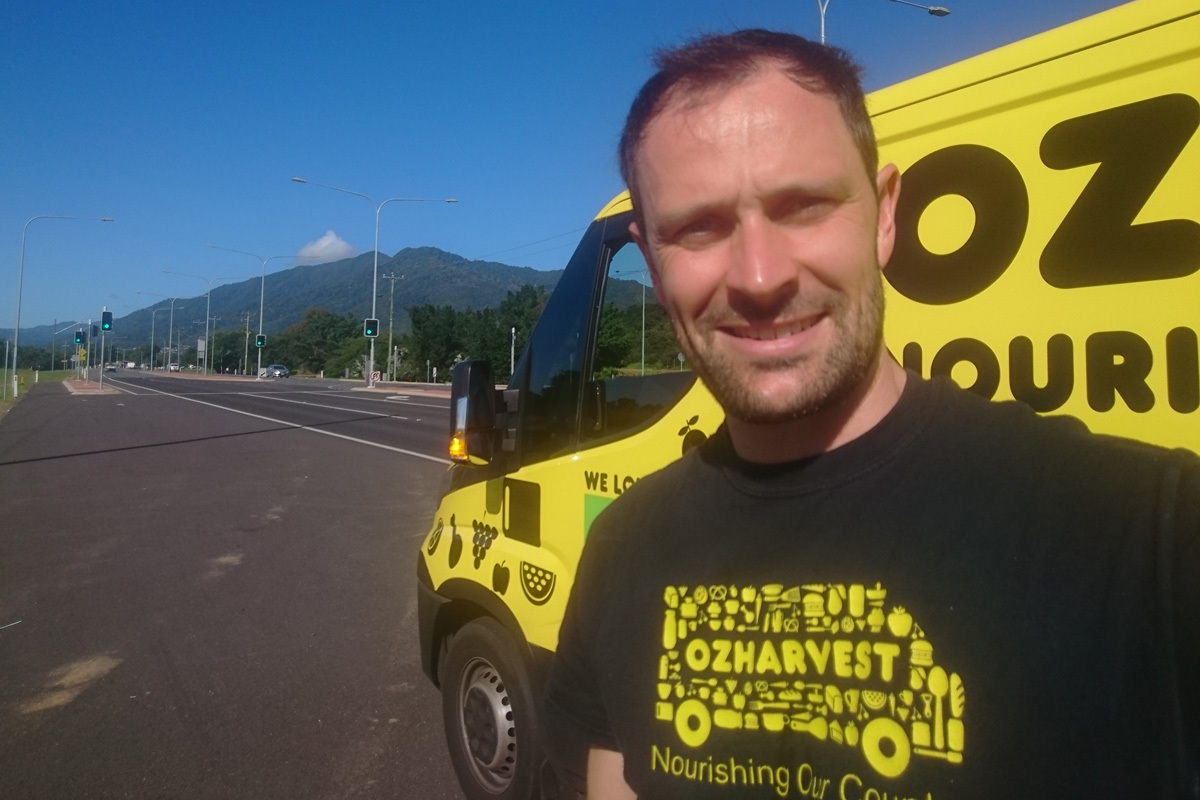 NOT LOOKING BACK: A CAREER IN SOCIAL IMPACT
"Such a dominant portion of our lives are spent in the workplace, so I'm very grateful I've found something I believe in and enjoy."
For Ben, it's the people around him that make it easy to go to work every day.
"I'm so inspired by the calibre of people that work in my space. I'm surrounded by leaders, mentors and experts that I can learn from, and collaborate well with. I think some parts of society see the "best of the best" working in top corporate companies. But I think I'm surrounded by them day to day."
And, he has big plans for the future. Contemplating a move into the corporate sector, he's considering how he might use his skills to support and influence a business (or entire sector!) through its social impact journey.
"I think social impact and sustainability goals in business are still developing. You can see it range in application anywhere from greenwashing to earnest but unsophisticated, through to revolutionary."
"I'd love to gain even more experience in influencing a business (or even a sector!) that's on its journey and help them transition from reactive to strategic involvement in social impact."
For now, he's excited to begin his MBAx next term.