Governance for Social Impact: Not-For-Profit Board Directors Course
Increase your knowledge, skills and confidence to make a more valuable contribution as a not-for-profit Board member
Course snapshot
Type of course: Short course executive education
Duration: 2 full days

Next dates:
Sydney: 2 – 3 August 2023
Melbourne: 13 - 14 September 2023

Delivered: Face-to-face
Who should attend: Not-for-profit Board members
Scholarships: 5 grants available for the Sydney masterclass, 3 for Melbourne.
Custom option: Get in touch for customised training options (in-person or online) for your Board and leadership team

"This course is absolutely brilliant and should be mandatory for all for-purpose leaders. The content is useful, informative, interesting and critical if you lead or govern for social impact."

"This program is world leading in equipping board members to help their organisation live their mission."
Increase your impact as a leader for your not-for-profit and the beneficiaries you serve
Charities, not-for-profits and the wider for-purpose sector are critical to Australia's society and economy.
Yet, declining donor dollars, new competition, government reforms, thin margins and public scrutiny make serving beneficiaries more challenging than ever.
As a Board member or senior executive in the sector, it raises some big questions:
What are the most effective ways to successfully navigate mounting challenges?
How do we lift our gaze beyond performance-based targets to achieve impact-based outcomes?
What levers need to be pulled to have a ripple effect for the greatest impact?
How do we make a measurable impact in areas aligned to our purpose?
How can we develop strong systems while keeping beneficiaries at the centre of everything we do?
In this 2-day course, designed to address the complexities of social purpose leadership, we'll explore and answer these crucial questions and more.
Guided by our highly credentialed presenters, you'll benefit from:
a course 100% focused on not-for-profit Board directors' needs
practical and proven frameworks and processes
a small group size with tailored content and delivery
candid and confidential peer discussions
being part of a network of like-minded alumni.
Delivered by Australia's leader in social impact education, this Governance for Social Impact course is the fastest and most effective way to equip yourself with the tools and knowledge you need to achieve lasting social change, while governing successfully with a mission-first agenda.

How your Board and organisation will benefit
You will learn about:

effectively governing in a complex social ecosystem
systems and tools to create change in your organisation
what it means to govern with a 'mission-first' agenda
the role of Boards in optimising strategy for social impact
exercising effective leadership while governing for impact
achieving mission by measuring what matters most, for the people who matter most
Acquire the tools, knowledge, and skills to:
evaluate and use social, finance and mission-aligned business models
determine key people, trends and strategies to best improve outcomes for beneficiaries
shape your mission around performance, social impact and beneficiaries
measure your social impact uplift
"Our accountability as Board Directors is financial sustainability AND mission performance, but too often we make decisions based solely on the P&L. After completing the course, I've 'lifted my gaze' and am always looking back to the mission statement to focus on what we are trying to achieve as an organisation"
| | |
| --- | --- |
| +400 | Not-for-profit Board members and leaders have attended this short course |
| 98% | Said it made them more effective social purpose leaders |
| 97% | Gained confidence in social impact governance |
Importantly, the Governance for Social Impact course consistently achieves a world-class Net Promotor score of over 85.
More information: The course experience
Meet one of our distinguished course presenters, Professor Kristy Muir, and hear what some past participants have to say about their course experience.
Theoretical, experiential and interactive learning
To help you better understand the intricacies that social impact brings to your role as a Board member, we will:
immerse you in real-world situations
unpack best practice governance examples and case studies
challenge traditional board approaches
problem solve around your needs
explore opportunities to deepen your work
In this confidential environment, you will have a unique opportunity to:
tap into peer insights, wisdom and lived-experience
receive and provide strategic support, advice and guidance
grow professionally and personally to make an impact on the world
Learn alongside equally passionate peers
The Governance for Social Impact two-day course provides a unique opportunity to meet, learn from, and collaborate with other mission-led board members and senior executives from across the Australian NFP sector, including:
NFP's and charities of all sizes
social enterprises
philanthropic organisations
corporate foundations.
You'll be part of a tight community of not-for-profit and charity leaders who understand you, your challenges and your goals. And, like you, want to make a real difference in the world.
"It's a full agenda of highly relevant theory in structured, practical application. Great facilitation of collaboration and transparency."
Fees and discounts
For-profit
Participants from for-profit organisations: $3,575 (including GST).
Not-for-profit
Large organisations: Turnover over $5M - 20% discount (Save $715pp)
Medium organisations: Turnover $1M to $5M - 40% discount (Save $1430pp)
Small organisations: Turnover less than $1M – 50% discount (Save $1788pp)
Certification
Earn two AGSM Certificate in Executive Management and Development points to credit towards an MBA (Social Impact)
Receive a Digital Badge on submission of post-program work.
Are you eligible for a scholarship?
The Centre for Social Impact is proud to offer eight grants to eligible candidates. To apply for a grant you need to:
Be an Australian citizen or permanent resident of Australia
Be a non-executive director on the Board of a not-for-profit organisation (NFP) or ACNC registered charity
Hold an equivalent position as a non-executive director on a Board for a minimum of 12 months.
Scholarships are awarded based on merit. Each applicant will be assessed on their demonstrated leadership and engagement in supporting, developing and contributing to better outcomes in the social purpose sector.
Applicants are encouraged to outline their ability to apply and scale program learnings after completion of the program.
Download the scholarship application form
Your facilitators
Unrivalled presenter credibility and experience
The Governance for Social Impact short course is delivered by highly credentialed facilitators with extensive experience leading and working in the non-profit sector. Your presenters include Professor Kristy Muir, Associate Professor Shamal Dass and Industry Engagement and Translation Manager, Susan Pizzati.
Professor Kristy Muir
Professor Kristy Muir is the former CEO of the Centre for Social Impact, and is currently:
CEO at the Paul Ramsay Foundation
A Professor of Social Policy in the Business School at UNSW Sydney,
Chair of Allan & Gill Gray Philanthropy Australasia
Non-Executive Director of ARACY.
She has a PhD in social history and is a graduate of the AICD.
​Kristy has worked for almost three decades with for-purpose organisations. She has partnered with scores of not-for-profit, corporate and philanthropic organisations and government departments on over 70 projects to help increase social impact.
Her research and capacity building projects have attracted almost $16m. She teaches non-executive directors, facilitates strategic workshops, gives invited keynotes and has published widely in academic journals and popular media. ​
​She co-created and co-teaches the Governance for Social Impact course and is also Program Lead for the Social Impact Leadership Australia (SILA) Program.
Adjunct Associate Professor Shamal Dass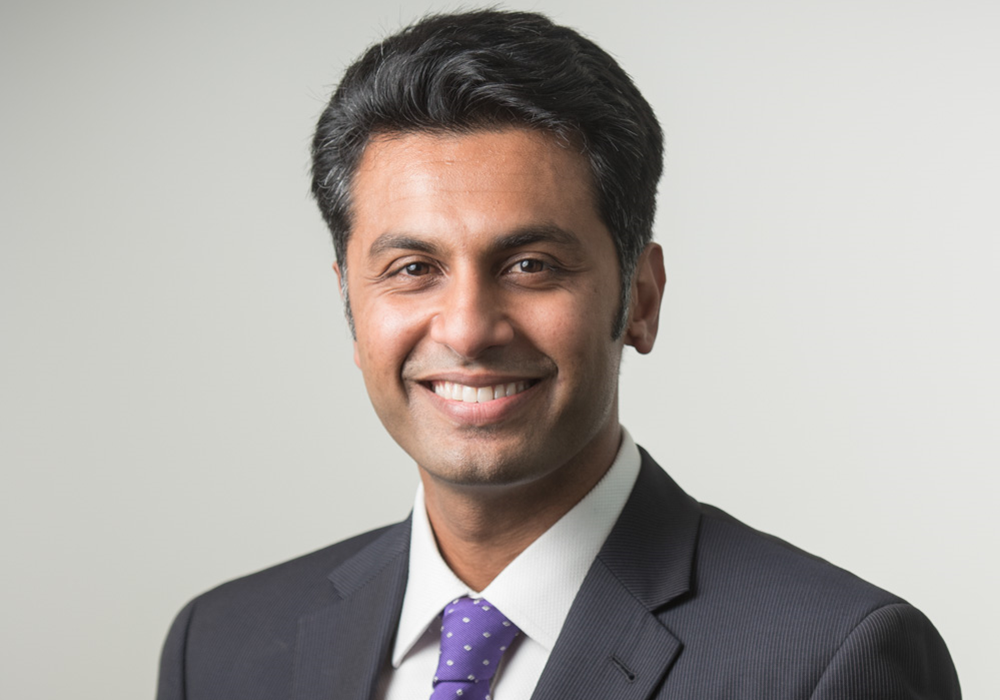 Shamal leads JBWere's Philanthropic Services and Family Advisory business, advising for-purpose organisations and private clients in governance, leadership, capacity building, structuring, sustainability and organisational strategy.
Shamal also serves on a volunteer basis as:
Non-Executive Director on the Board of Earthwatch Australia;
Non-Executive Director on the Board of Two Good Foundation;
Independent Chair - Governance Group of The Constellation Project
Member of many committees including the Centre for Social Impact Advisory Committee and JBWere Charitable Endowment Fund Investment Committee.
Prior to joining JBWere, Shamal worked within the financial services and trustee industries, advising high net worth individuals on their philanthropic structures, managing trusts and foundations (including PAFs), and constructing charitable foundation investment portfolios.
Shamal co-created and co-teaches the Governance for Social Impact course.
Reserve your seat at the table
Next dates:
Sydney: 2 – 3 August 2023
Melbourne: 13 - 14 September 2023
Like more information? Speak with a team leader
Meet a Governance for Social Impact student
As a RAAF Veteran, documentary maker, mother, board director, leadership coach and Deloitte Senior Manager, Shamsa Lea feels like she's only just getting started after completing the Governance for Social Impact workshop.