Green Connect: Curating care packages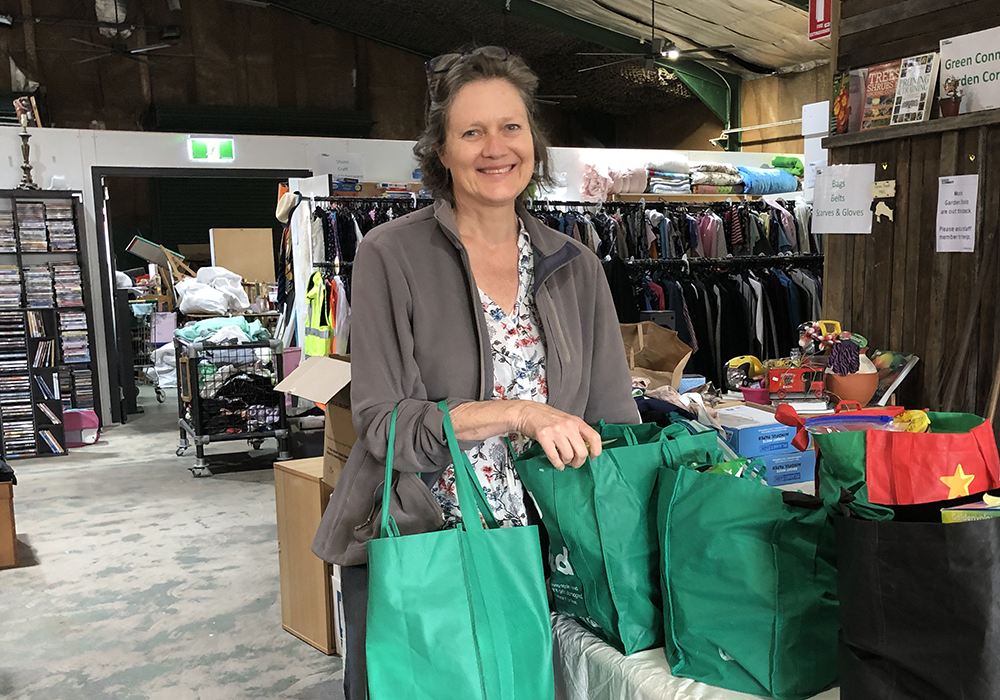 With many of us subject to increased emotional, physical and financial stress related to lockdowns around Australia, it's no secret that systemic cracks have left some more vulnerable than others.
In addition, it's a climate that has been particularly harsh for our not-for-profit sector but our friends at Green Connect have shone through with their resilience, compassion and community spirit - adapting their business model to directly support their local community.
Based in the Illawarra region of NSW, Green Connect employs more than 100 young people and former refugees to do work that's good for the community and planet. They run one of the largest urban permaculture farms in the world and a range of other social enterprises; from op-shops to zero waste businesses.
Committed to enhancing capacity and sharing resources, Green Connect (with donations from the community) decided to start distributing veggie boxes to those who needed food relief during Greater Sydney's first lockdown in 2020.
This year was a little more complex - for a multitude of reasons - leaving many with nowhere to turn, due to a combination of rigid eligibility criteria for government supplements, changing lockdown rules and the temporary closure of some face-to-face support services in the area, run by large-scale charities.]
"What we didn't realise at the time was that some of the bigger organisations that normally provide food relief and other crucial items, were not able to operate," says Green Connect's General Manager, Kylie Flament.
Vulnerable people who would usually rely on these charities for support were directed to Green Connect, and so what was initially thought of as a "nice community initiative" has turned into basic emergency support. The stories of hardship speak for themselves, says Kylie:
"It's hard to imagine in 21st century Australia, right here in Wollongong, the single mum with five kids who called us saying, 'I've just spent my last few dollars on a gas bottle, it's the only way to heat the house. My kids aren't warm enough, so we need to have the heater on all night. I don't know where tomorrow's lunch, dinner, food will come from.' It is horrific."
Responding quickly and creatively to the increased need this year, Green Connect have expanded their veggie box delivery service with the addition of carefully tailored care packages .
The personalisation of these care packages - which can include warm blankets, clothes, kids activities, books, toys and games - has kept spirits high, both within the community and among the Green Connect team (including Annie, pictured above), particularly because the contents of the boxes specifically cater to the recipient's situation and their needs.
"Our staff and volunteers are putting their heart and soul into making these packages, knowing that they'll never meet this person.
"We drop each care package on their doorstep and hope that it is helpful, but also that from a mental health and emotional health perspective it lets people know that someone cares in this time of chaos."
As the demand for help has increased, so too has the support behind the care package initiative.
Inspiring others across the region to help, Green Connect were recently approached by a local restaurant who offered their chef, facility and staff. Four days later, a frozen meal delivery service was launched.
Within this model, people can buy meals for themselves which then provides another meal to someone in need.
Green Connect will continue their growing pop-up services until they are no longer needed, but they're looking forward to resuming their social enterprise operations so they can get back to doing what they do best; empowering and upskilling young people and former refugees through employment and the opportunity to be part of something meaningful.
Kylie reflects: "The pivot in our operations has definitely been a journey for us but it was absolutely the right thing to do."