CSI Swinburne celebrates 20 years of social impact education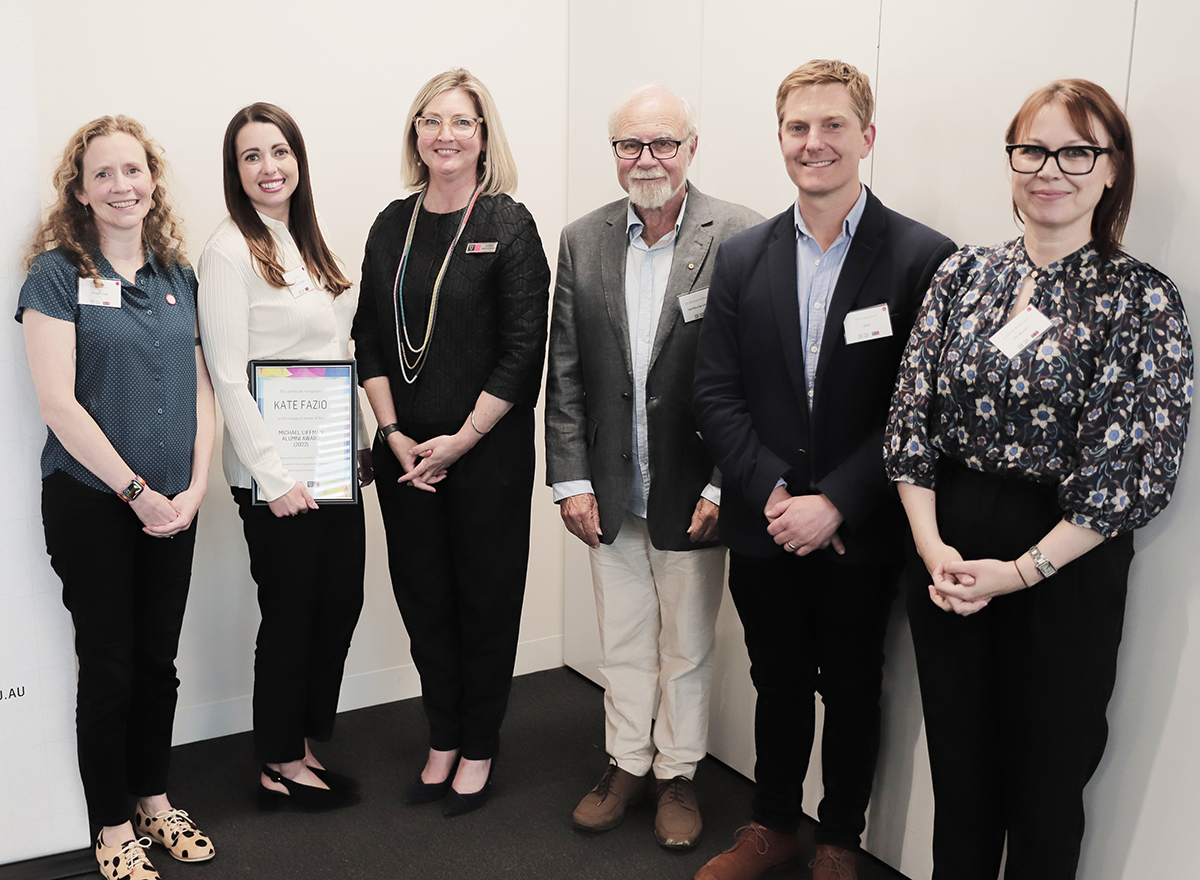 The Centre for Social Impact at Swinburne University of Technology has celebrated 20 years of social impact education, bringing together partners, students and staff, past and present, to showcase the incredible range of work delivered over the last two decades.

For the first time this year, these achievements were celebrated through the inaugural Michael Liffman Alumni Award, a new annual award to recognize outstanding contribution to the social impact ecosystem since graduation.

Our congratulations go to all of the award finalists, Suzanne Findlay , Mark Harwood , Kirra Johnson , Anne Lennon and Amanda Robinson , and to the inaugural winner of the award, Kate Fazio .
Kate is the Head of Innovation and Engagement at the legal services charity, Justice Connect, and was recognised for her inspiring efforts to improve access to justice in Australia and globally.

Kate has designed and implemented the organisation's digital innovation strategy, Gateway Project, that is now used by many justice organisations and law firms all around the world.

Congratulations also to Kirsty MacDonald who was presented with the Christopher Baker Memorial Scholarship.
Kirsty works as a Social Procurement Advisor at Social Traders, where she works with Business and Government members to help unlock the potential of social procurement by identifying opportunities to embed social enterprises throughout supply chains.
We are excited to see what the next 20 years holds for social impact education at the Centre for Social Impact, Swinburne.

Enrol in a course